Precious Metal Recovery - Industrial Trades
Gerrards (Precious Metals) Limited
has been providing precious metal recovery services to the Industrial Trades for more than 50 years.
Having our own in house melting and testing facility ensures your waste is processed in the minimum of time. We use an independent government approved lab for final assays to maintain impartiality.

Using only recognised full liability security companies, such as G4S, Brinks or other (SIA) carriers, your goods are fully insured on a door to door basis.

We would welcome enquiries for the processing of any precious metal bearing waste.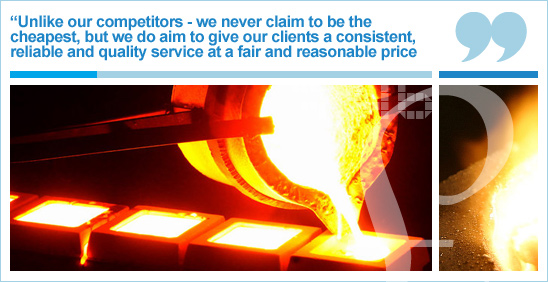 Our clients include companies in the electronics, metal finishing, jewellery and pottery/ceramics industries.
Types of industries we work with and the waste we recover precious metal from include:
Electronics
Ceramics
• Printed circuit scrap and edge connectors
• Gold rags, wipes, bottles etc.
• Connectors, switches and pins
• Screen printing waste
• Assembled electronic scrap
• Lithographic waste
• Reel to reel
• China
• Webbing & stamping scrap
• Gold colour

---

Electroplating
Jewellery
• Filters
• Polishings and sweeps
• Carbon packs
• Lemels and cuttings
• Anodes
• Bombing (stripping) solutions
• De-burring
• Fan dust
• Polishing grain
• Casting scrap
• Crucibles
• Clean scrap

---

Dental
Mine
• Scrap
• Alluvial
• Grindings
• Dore
• Unused alloys
• Nuggets
• Powders
• Extractor bags
• Crowns
• Floor sweeps and carpets

---
Settlement Terms
We offer flexible settlement terms allowing payment by:

- Cash
- Cheque;
- BACS;
- CHAPS (Charge £23.00);
- Return of fine precious metal;
- Metal account transfer; or
- From our range of semi-fabricated products, second hand and new goods.

Gerrards have a special arrangement with the UK government so goods coming from outside the EU are free from paying VAT or Duty on entry to the UK.
Memberships
Gerrards are proud members of both the LBMA & LPPM

Contact us on 020 7242 6521 to discuss how Gerrards can help your business.